In October 2020, Jorge Couto took on the challenge of opening a Costo Group company in Portugal. Starting from scratch with no employees, he leveraged his knowledge and experience to create a solid foundation for the new company. "It felt like going back 30 years in time to create something new without any employees, without any machines, without any local structure," says Jorge with a smile. Despite this, the company has captivated a number of managers with many years of experience in this sector and has more than quadrupled the number of employees in two and a half years of activity, and there is still a huge potential for growth due to the many opportunities in the intralogistics market which is developing rapidly.
The company
What were the reasons that led to the opening of the company in Portugal?
There were two fundamental reasons: on the one hand, since Costo wanted to develop new solutions, an engineering group with a high degree of technical knowledge and experience, motivated and focused on carrying out research and development tasks, was found in Portugal. On the other hand, Costo considered it important to have a structure in southern Europe able to communicate with customers in their native language and support their activities in a closer way, following a policy of opening new markets.
Developments since the beginning
"One of the main projects the engineering team has been working on is a completely new and revolutionary storage solution. This solution allows high storage density, extremely high throughputs, is easily adaptable and has significantly reduced operational, maintenance and energy consumption costs. Today, very few companies in the world can offer a similar system, making our concept simply unique and with a great future. We have invested in a show room that allows us to invite our partners to visit us and see for themselves the enormous potential of the solution. The opportunities are many, and the challenges are enormous!"
Oportunities
What are Costo Intralogistics' goals for the future?
"Our focus is to provide fully automated solutions for storage and order picking for various industrial sectors, distribution, retail or e-commerce. We offer a diversity of solutions fully developed and manufactured in Portugal, from stacker cranes, shuttles, monorails, conveyors, lifts, among others, always controlled by our management software. What differentiates us is our engineering capacity and accumulated experience which allows us to offer personalised solutions and those best suited to the client's needs. In short, we want the client to be an integral part of the project team and that in the end they can see themselves in the implemented solution, allowing us to obtain an enormous degree of satisfaction."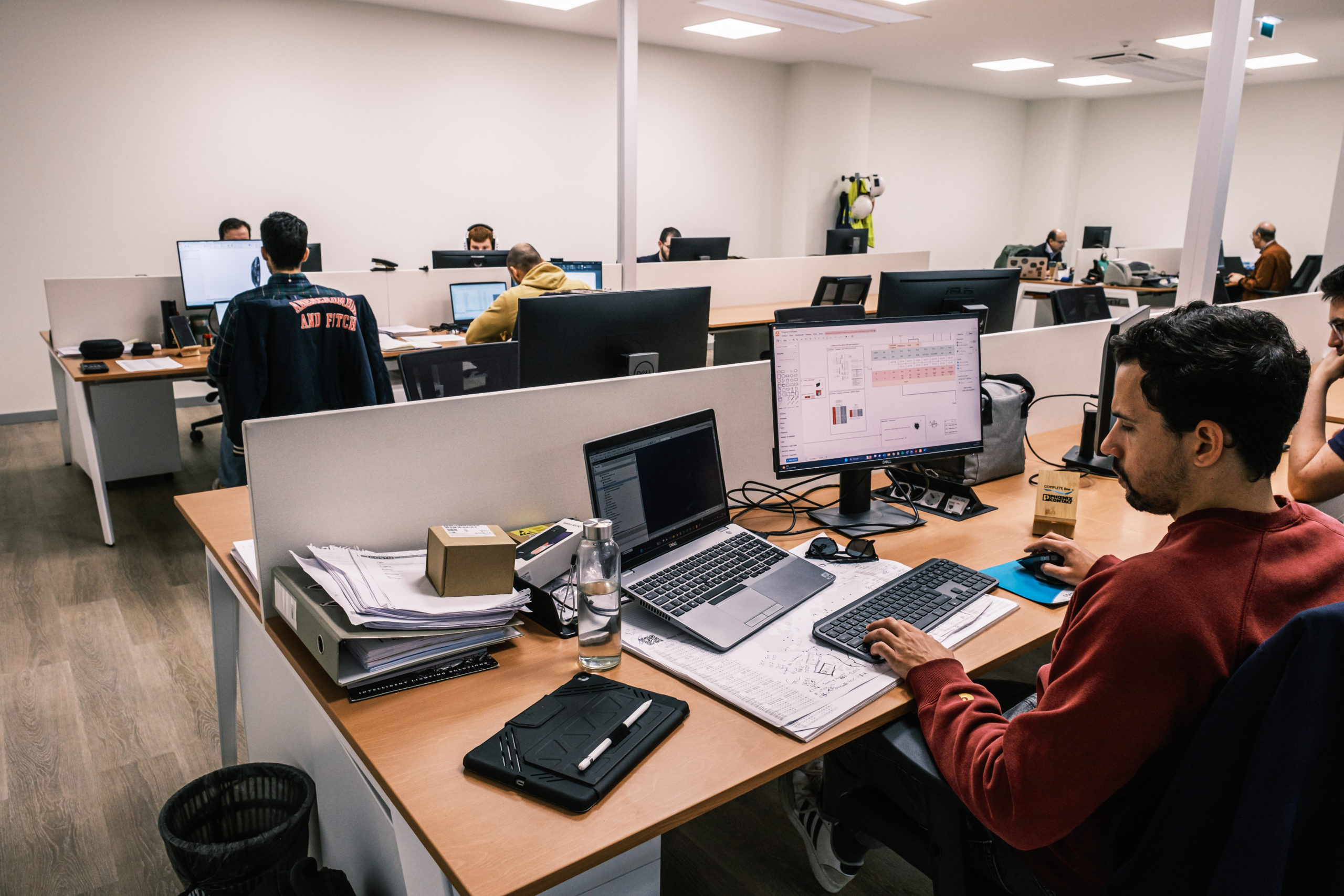 In which markets have you developed your projects?
Our natural market has been Portugal, Benelux, Spain, Germany and the UK. Of course we plan to expand our activity to other geographies, either directly or through partnerships, but always keeping in mind the focus on the satisfaction of the final client. We intend to grow, but always in a sustained manner and based on the competence that has been recognised. We believe that automated logistics solutions have an enormous potential, not only in the most developed countries, but also in other markets, where speed of response, reliability and traceability are increasingly becoming some of the decisive factors in customers' choice of an intralogistics solution.
One last question, Jorge: what recommendations do you have for people wishing to visit Porto?
Porto offers many attractions, including port wine, the sea, architecture, culture and gastronomy. And of course, when you visit Porto, you cannot miss Costo Intralogistics, where you will certainly feel the vibe of a creative team always open to new challenges! We are waiting for you!
Thank you very much for your enthusiasm, Jorge. And good luck with the expansion and future challenges.
Feel free to contact our specialists
Do you want advice about the automation of your warehouse? Feel free to contact us.
Our experienced team will be glad the help you!