The benefits of a monorail
Continuous goods flow
Rapid transport
Maximum flexibility
Scalable
How does a monorail work?
A monorail is a rail-bound system that is fast and easy to install. Monorails are more efficient than conveyors and enable goods to be transported rapidly over long distances. Where fixed routes are concerned, for example between the warehouse and production floor, monorails are the perfect solution. Because the vehicles on the rails are interchangeable, a monorail system is also extremely flexible. Maintenance has a minimal effect on processes as the remaining vehicles stay in use. There is a choice between a linear or circular design depending on the intended application.
What customers say about Costo Intralogistics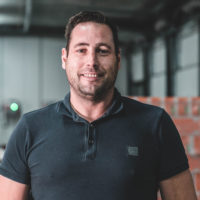 Maickel Versantfoord, managing director – Coldservice
Thinking along in solutions
Thinking along in solutions so that we can meet our extreme challenges, Costo Intralogistics really stands out in this. Here you can immediately see the many years of logistics experience and expertise.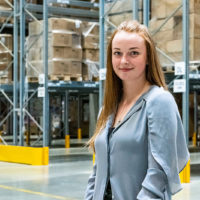 Diana Burikina, support manager – Smyths toys, Walsrode (DE)
Flexibility and innovative ideas
Costo Intralogistics has set up several warehouses for us to our full satisfaction. Their innovative ideas and flexibility play a major role is this for us.
Realized projects
We are very proud of our completed projects! Look here for some of our reference projects.