The benefits of a platform lift
Solid order picking performance
Closed, secure storage
Compact and high-density storage
Minimal transport and waiting times
Can be integrated with WMS
How does a platform lift work?
A platform lift is used for the safe storage of often smaller items. We integrate the platform lifts of Hänel Storages Sytems in our  projects. The goods are stored in a closed cabinet; usually in bins that are distributed among several drawers. This system requires minimal floor space. The drawers containing the necessary items are presented to the order picker one by one, using a lift. Walking, transport and waiting times are minimised, and the order picker can concentrate on picking the correct items. Picking performance can be further improved by integration with pick to light, so that the picking location is displayed on the drawer.
Images: Hänel Storage Systems
What customers say about Costo Intralogistics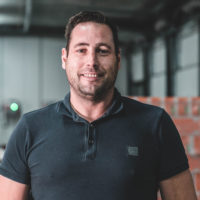 Maickel Versantfoord, managing director – Coldservice
Thinking along in solutions
Thinking along in solutions so that we can meet our extreme challenges, Costo Intralogistics really stands out in this. Here you can immediately see the many years of logistics experience and expertise.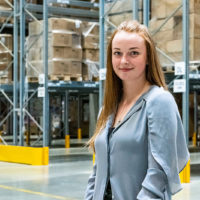 Diana Burikina, support manager – Smyths toys, Walsrode (DE)
Flexibility and innovative ideas
Costo Intralogistics has set up several warehouses for us to our full satisfaction. Their innovative ideas and flexibility play a major role is this for us.
Realized projects
We are very proud of our completed projects! Look here for some of our reference projects.