The benefits of Pick to Light
Save time: your order-pickers won't need to hunt things down.
Prevent errors: picking the correct products has never been easier.
Current inventory: it's directly linked to the system, so it's always up to date.
Works for everyone: even for employees who speak other languages.
Practical: hands-free operation for your order-pickers.
How does a pick to light system work?  
The system is linked to the WMS (warehouse management software). This means you always have the correct, current stock information to hand. The employee picks the correct product in three easy steps:
The system sends the employee to the exact location where the product is in stock.
The employee can see at a glance where they need to be, thanks to the lamp that comes on at the correct shelf.
Confirmation that the correct product has been picked is done with the touch of a button or through the voice system.
Drop to Light
It's just as effective in reverse: the same system indicates the correct location in the warehouse in which products are to be deposited. This facilitates an error-free flow in your warehouse.
Easy and universally applicable
Whether you're dealing with inbound, outbound or assembly of products, the Pick to Light system can be used anywhere, including in situations involving the use of carts or racks. This functionality can be effortlessly integrated into the existing WMS or ERP system.
What customers say about Costo Intralogistics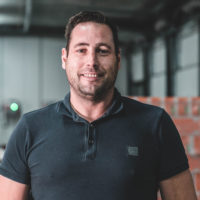 Maickel Versantfoord, managing director – Coldservice
Thinking along in solutions
Thinking along in solutions so that we can meet our extreme challenges, Costo Intralogistics really stands out in this. Here you can immediately see the many years of logistics experience and expertise.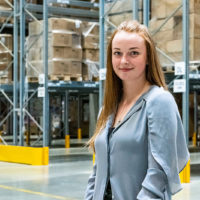 Diana Burikina, support manager – Smyths toys, Walsrode (DE)
Flexibility and innovative ideas
Costo Intralogistics has set up several warehouses for us to our full satisfaction. Their innovative ideas and flexibility play a major role is this for us.
Realized projects
We are very proud of our completed projects! Look here for some of our reference projects.