The benefits of conveyors
There is always a suitable type available
Maximum transport capacity, minimum space required
Accomplish more with the same number of people
Rapid, reliable goods flows
Safe, ergonomic operation
How does a conveyor work?
Conveyors come in a variety of types and sizes, from belt conveyors and roller conveyors to chain conveyors and pallet conveyors, both powered and non-powered. There is a suitable solution for every situation.
Conveyors can not only transport loads horizontally or to other floors, they are also suitable for sorting, accumulating or buffering goods. Choosing a conveyor is mainly a practical consideration. After all, the technology has more than proven itself, it is quick and easy to install, and there are no exceptional floor requirements. A conveyor reduces the amount of traffic on the shop floor, replacing chaos and the likelihood of accidents with clarity, structure and a continuous, reliable goods flow.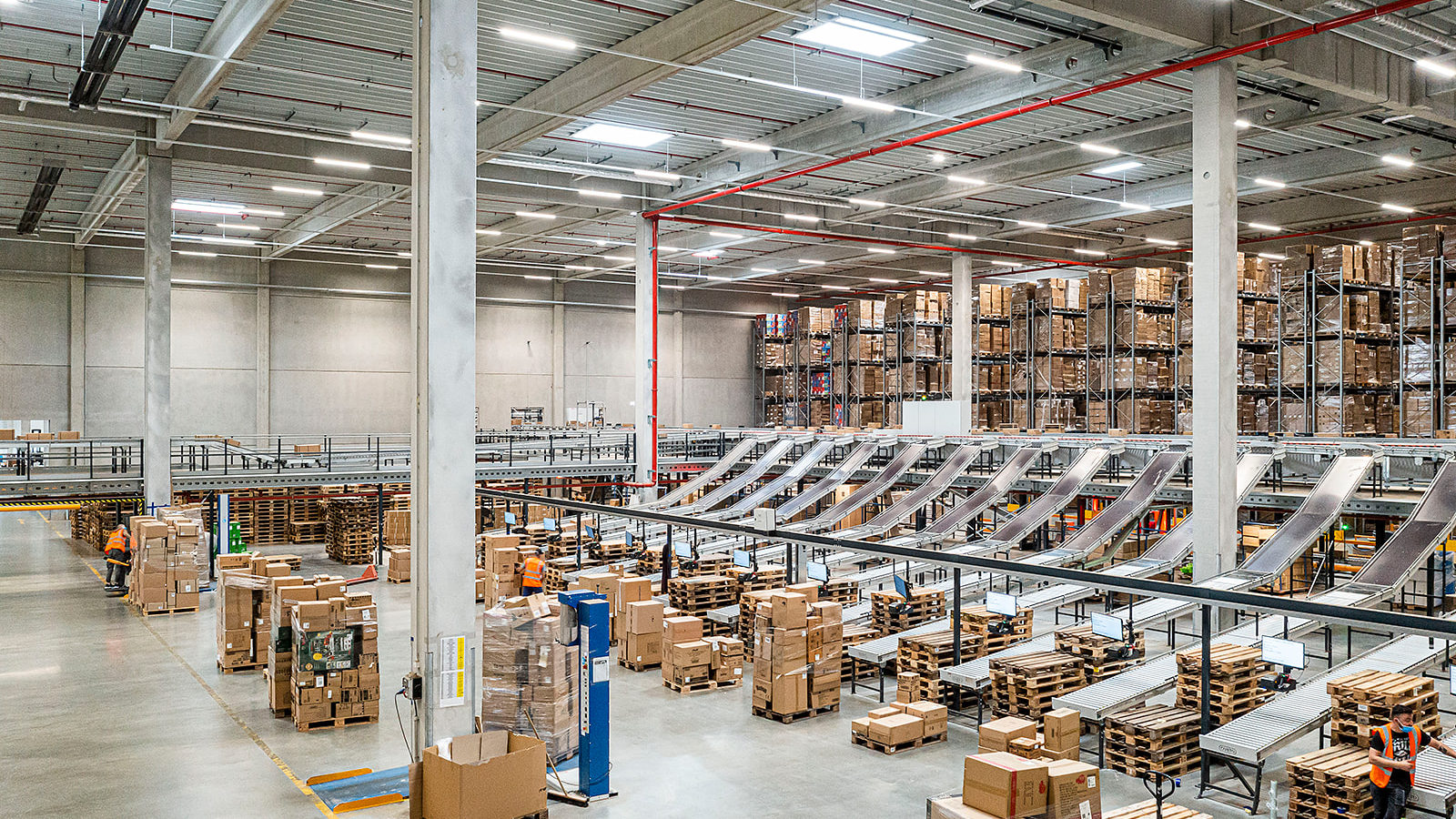 What customers say about Costo Intralogistics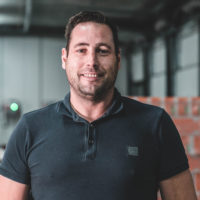 Maickel Versantfoord, managing director – Coldservice
Thinking along in solutions
Thinking along in solutions so that we can meet our extreme challenges, Costo Intralogistics really stands out in this. Here you can immediately see the many years of logistics experience and expertise.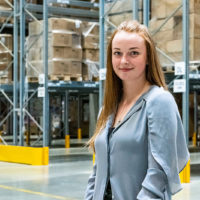 Diana Burikina, support manager – Smyths toys, Walsrode (DE)
Flexibility and innovative ideas
Costo Intralogistics has set up several warehouses for us to our full satisfaction. Their innovative ideas and flexibility play a major role is this for us.
Realized projects
We are very proud of our completed projects! Look here for some of our reference projects.