The benefits of an order picking robot
High productivity at more than 500 picks per hour
Significant increase in efficiency and optimal space utilisation
Eliminates walking and searching time
Few adaptations to infrastructure necessary
Scalable and flexible
How does an order picking robot work?
Order picking robots are a proven effective solution for the goods-to-person concept. As well as the robots, this solution consists of mobile racks, ergonomic picking stations and the associated management software. 
The software sends the orders to the robots, which then autonomously move to the correct rack via a label-based route. The rack is lifted and transported to a picking station. 
Once all of the necessary items have been picked, the robot returns the mobile rack to the storage area. In the meantime, another robot has already dropped off the next rack at the picking station. 
The result is an impressive performance at more than 500 picks per hour with this Eiratech robots. Built-in checks prevent picking errors, thereby enhancing reliability and customer service. As an integrator we're glad to apply this solution of Eiratech Robotics in our projects!
Image credits: Eiratech Robotics
What customers say about Costo Intralogistics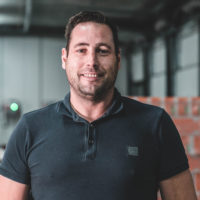 Maickel Versantfoord, managing director – Coldservice
Thinking along in solutions
Thinking along in solutions so that we can meet our extreme challenges, Costo Intralogistics really stands out in this. Here you can immediately see the many years of logistics experience and expertise.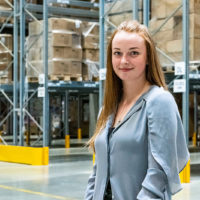 Diana Burikina, support manager – Smyths toys, Walsrode (DE)
Flexibility and innovative ideas
Costo Intralogistics has set up several warehouses for us to our full satisfaction. Their innovative ideas and flexibility play a major role is this for us.
Realized projects
We are very proud of our completed projects! Look here for some of our reference projects.