The benefits of traverse shuttles
Optimal use of available floor space
High degree of accuracy
Savings on labour
High productivity
Reduced incidence of damage and accidents
How does a traverse shuttle work?
A traverse shuttle consists of a traverse wagon and a pallet shuttle. The traverse wagon carries the shuttle automatically along a rail to the desired location or to the indicated storage channel. The shuttle moves beneath the pallet, lifts it up and brings the load safely and accurately to within the contours of the traverse wagon.
The wagon then transports the pallet and the shuttle to the drop-off location, where the shuttle safely deposits the pallet. The wagon and shuttle then continue along the route to the next pallet location. The system is suitable for various pallet sizes and enables compact pallet storage.
What customers say about Costo Intralogistics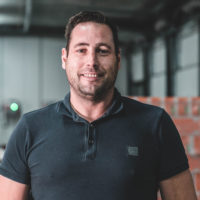 Maickel Versantfoord, managing director – Coldservice
Thinking along in solutions
Thinking along in solutions so that we can meet our extreme challenges, Costo Intralogistics really stands out in this. Here you can immediately see the many years of logistics experience and expertise.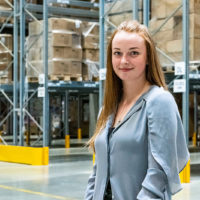 Diana Burikina, support manager – Smyths toys, Walsrode (DE)
Flexibility and innovative ideas
Costo Intralogistics has set up several warehouses for us to our full satisfaction. Their innovative ideas and flexibility play a major role is this for us.
Realized projects
We are very proud of our completed projects! Look here for some of our reference projects.