The benefits of a picking cart
Picking multiple orders simultaneously
Fewer picking errors, increased picking productivity
Intuitive and user-friendly, minimal training required
Flexible design for customised deployment
How does a picking cart work?
A picking cart is a smart solution for simultaneous multi-order picking. A number of order boxes or bins are placed on the cart, each of which is linked to the overview of orders to be picked. The order picker then moves through the order picking area with the cart. Put to light displays at the picking locations indicate at a glance which box or bin the goods should be placed in, minimising picking errors.
The system comes with software that automatically calculates the optimal batches, walking routes and cart structures. This means that order pickers always travel the shortest possible distance, enhancing efficiency and productivity. The picking cart can also be used in conjunction with other order picking technologies if desired.
What customers say about Costo Intralogistics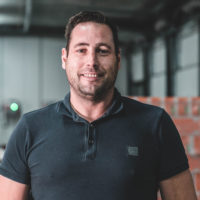 Maickel Versantfoord, managing director – Coldservice
Thinking along in solutions
Thinking along in solutions so that we can meet our extreme challenges, Costo Intralogistics really stands out in this. Here you can immediately see the many years of logistics experience and expertise.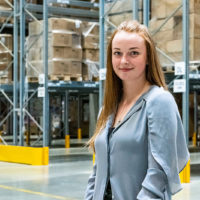 Diana Burikina, support manager – Smyths toys, Walsrode (DE)
Flexibility and innovative ideas
Costo Intralogistics has set up several warehouses for us to our full satisfaction. Their innovative ideas and flexibility play a major role is this for us.
Realized projects
We are very proud of our completed projects! Look here for some of our reference projects.