Retail & e-commerce combined in one warehouse
Smyths toys, in Walsrode (DE)
After Toys 'R' Us were taken over by Smyths Toys in Germany, Austria and Switzerland, a new centrally located warehouse was needed in Germany to serve both the company's own stores and the private customers using the online shop. A great logistics challenge!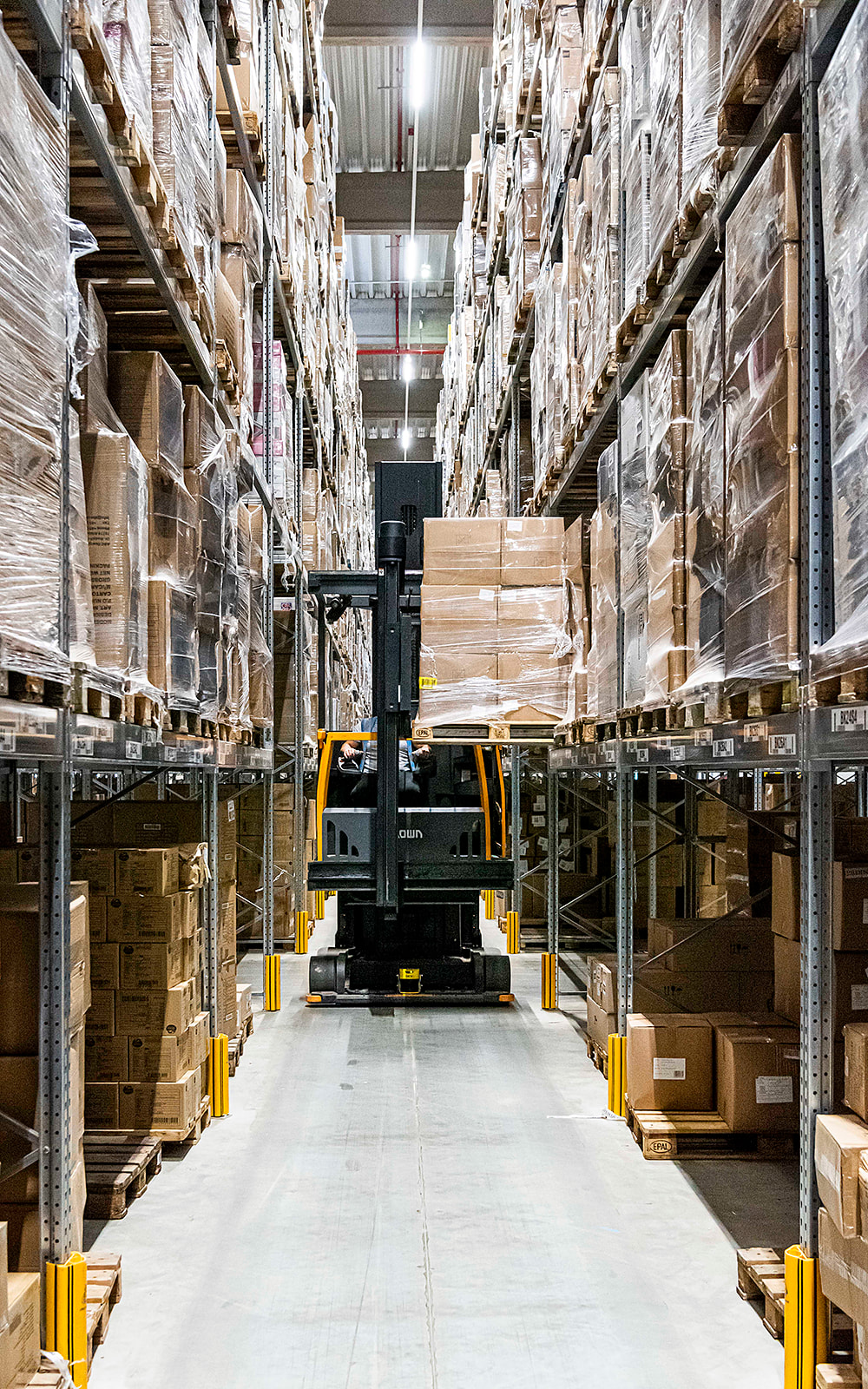 Smart hardware & software
Coordination of WMS, ERP & hardware
Optimal coordination between the WMS, ERP and hardware is crucial. Because these systems work together continuously, they always show the location of items in the warehouse and where items need to be delivered: replenishment for retail, replenishment of e-commerce inventory, order picking or shipping of goods.
VNAs provide high-density storage
Upon entry, items are scanned and the WMS determines the correct location in the warehouse. The VNA (very narrow aisle) drivers see on their screen which pallets they have to pick up and where, and the location to which they must take them. The use of VNAs, in which the forklift's forks can be turned sideways, saves a lot of space and enables high storage density.
Lees de case